Thanks to

qweerdo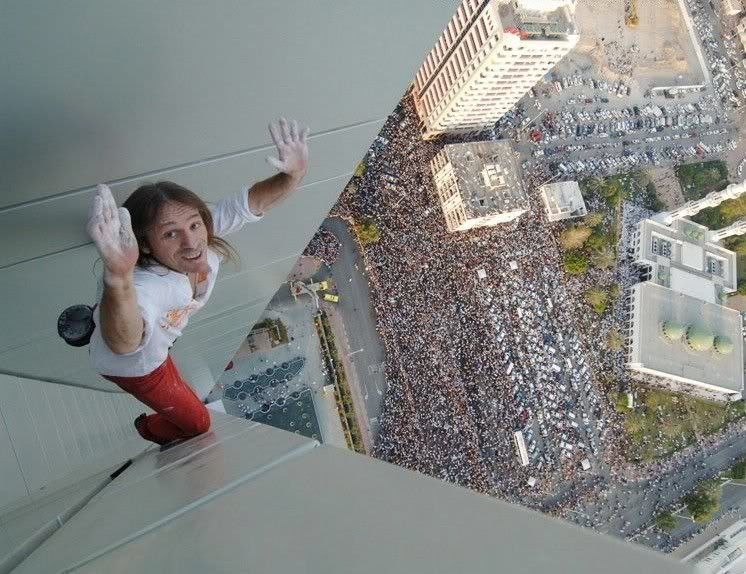 I want to meet
him,
slap the shit out of him, and break his knee so he stops this. This is worse than a spider picture.
Apparently, his toddler is a frickin' monkey, too (climbs up the refrigerator)
And oh what the hell? When he tried to climb One Houston Center (wussy.. that isn't our tallest building) here, they found him with drugs to treat his epilepsy.

EPILEPSY!!

*sigh*
Stupid head.