Connor took a belt test today. This was for his brown belt with black strip for Kuk Sool Wan. He is now a black belt in training.
His title is Dahn Boh Nim. From now on his tests will be steps along the way to his black belt. Instead of being an hour long like they have been, they will be two hours.



Here is the video where he has to do a low spin kick to break the board.
---


Here is Con after having received his new belt.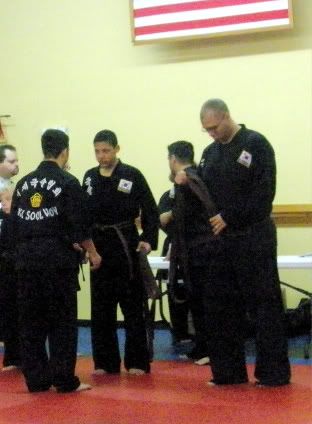 And here he is posing with (a less than thrilled) Wiggy