sereneorange
I took Con to the doctor for a physical and to look at his toe. about 2 months ago, he had an ingrown toe nail. My sister worked on it, then Con continued to work on it and it just went really really wrong. He was at kuk sool wan Thursday night and his teacher flipped him and when he landed,and his toe split and left a 7 foot blood trail.
The doctor decided to perform a little minor surgery. Con laid back and I watched. Oh the horror! It was incredibly gruesome. The most gruesome was probably the two stitches that he did from the side of the toe through THE DAMN NAIL!!!AAAHHRRRRRHHHHHHHHHH!!!!! *SHUDDERS*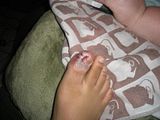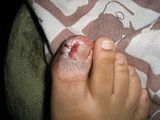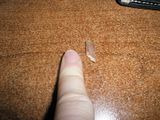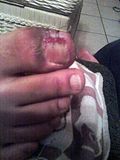 He cannot wear a shoe for 10 days and gets to take a ton on antibiotics and has access to some pain pills. Hopefully it will heal really well.